About me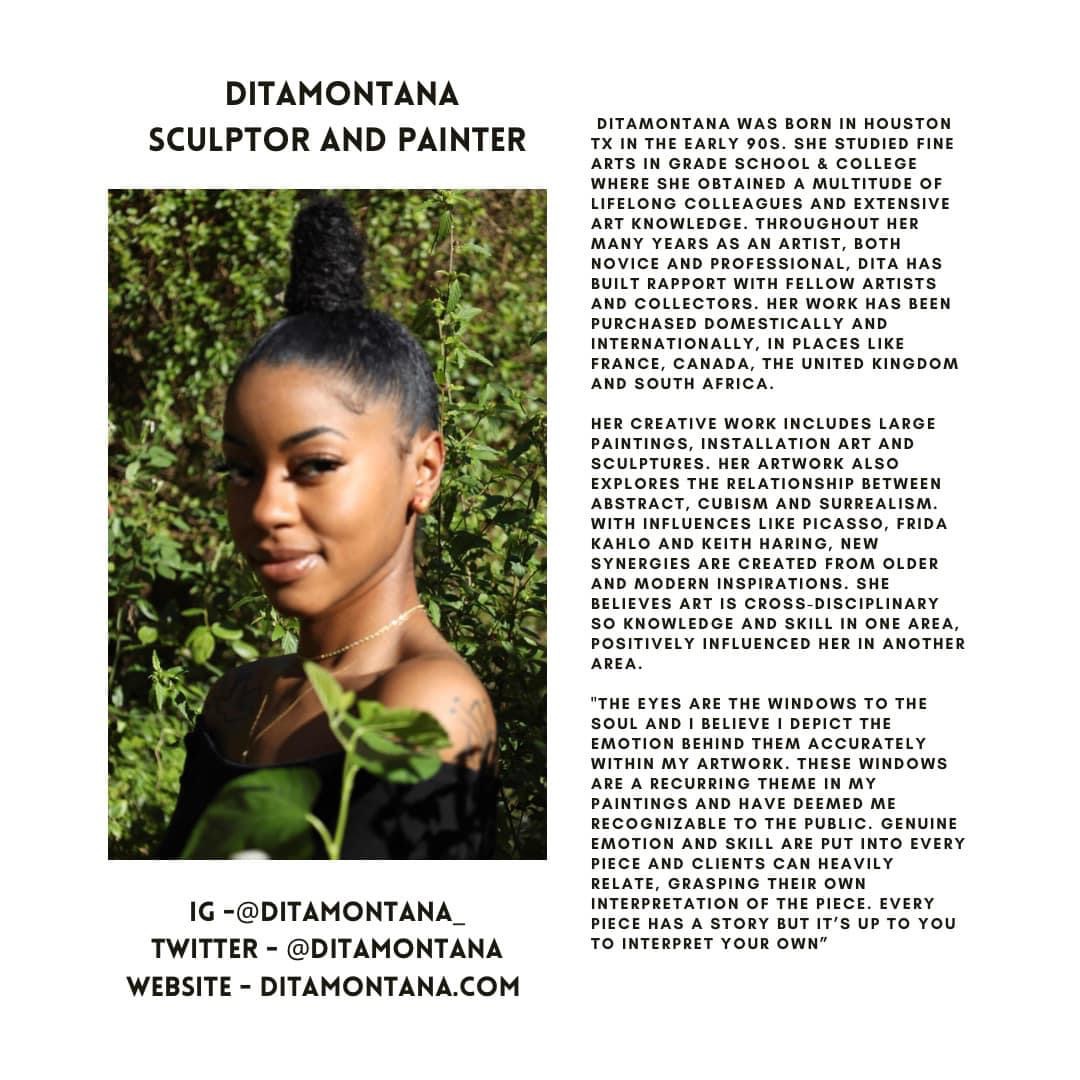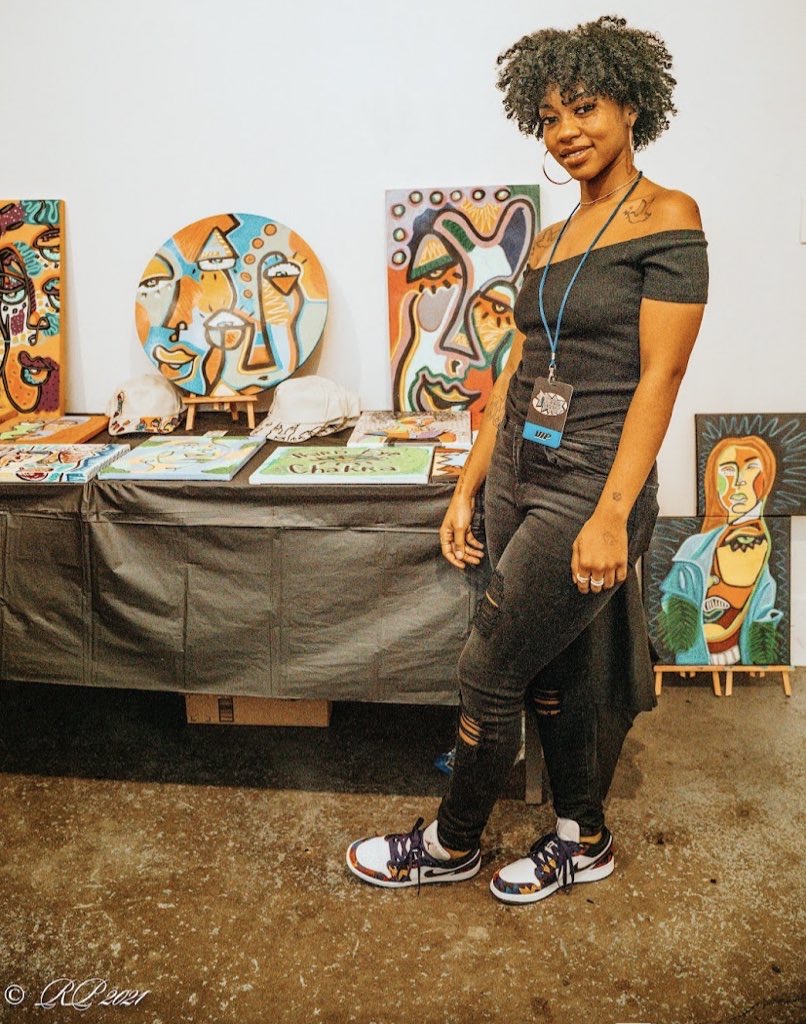 DitaMontana was born in Houston TX in September of 1992. She studied fine arts in grade school & college where she obtained a multitude of lifelong colleagues and irreplaceable art knowledge. DitaMontana currently lives and works in Downtown Houston TX with her wife, who is also a professional artist and beloved art teacher.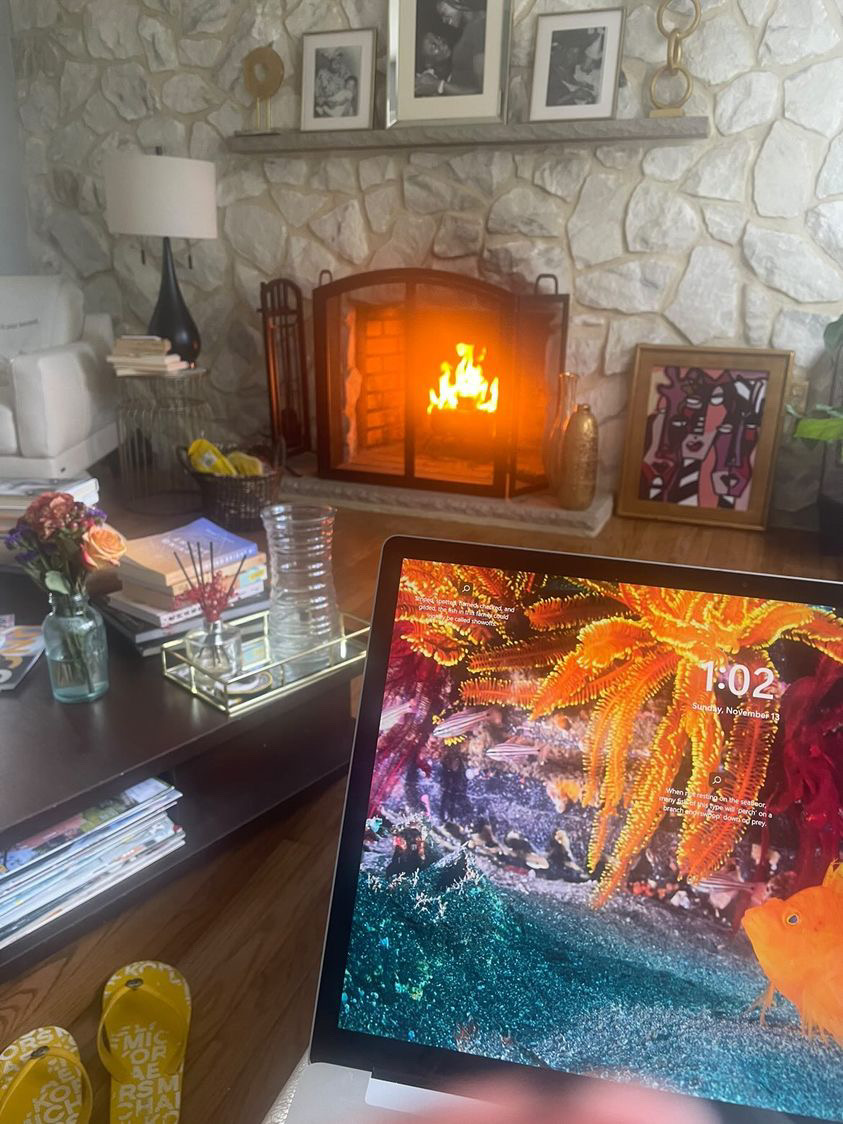 Dita currently has a partnership with Homegoods/TjX stores across the US. Her popular print "The Love Below" was chosen out of thousands of designs, to be displayed in Homegoods stores. She has connected with art lovers near and far, in places like France, Germany, The United Kingdom, UAE and South Africa. She hopes to continue building brand partnerships with companies like Nike, NATGEO, Masters Touch and CB2. Dita is also looking to infuse her love of science and plants into her artwork in a realistic but eccentric approach.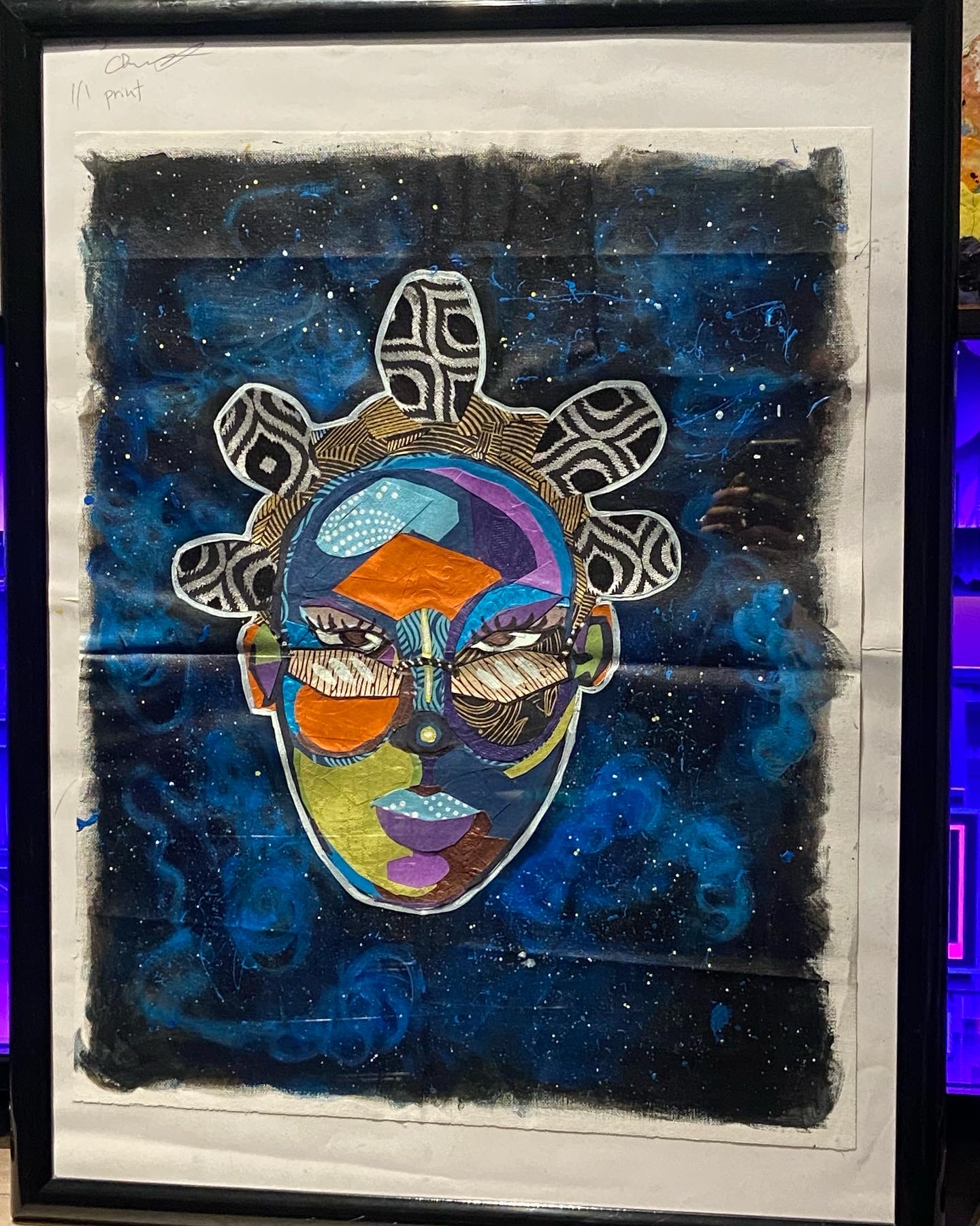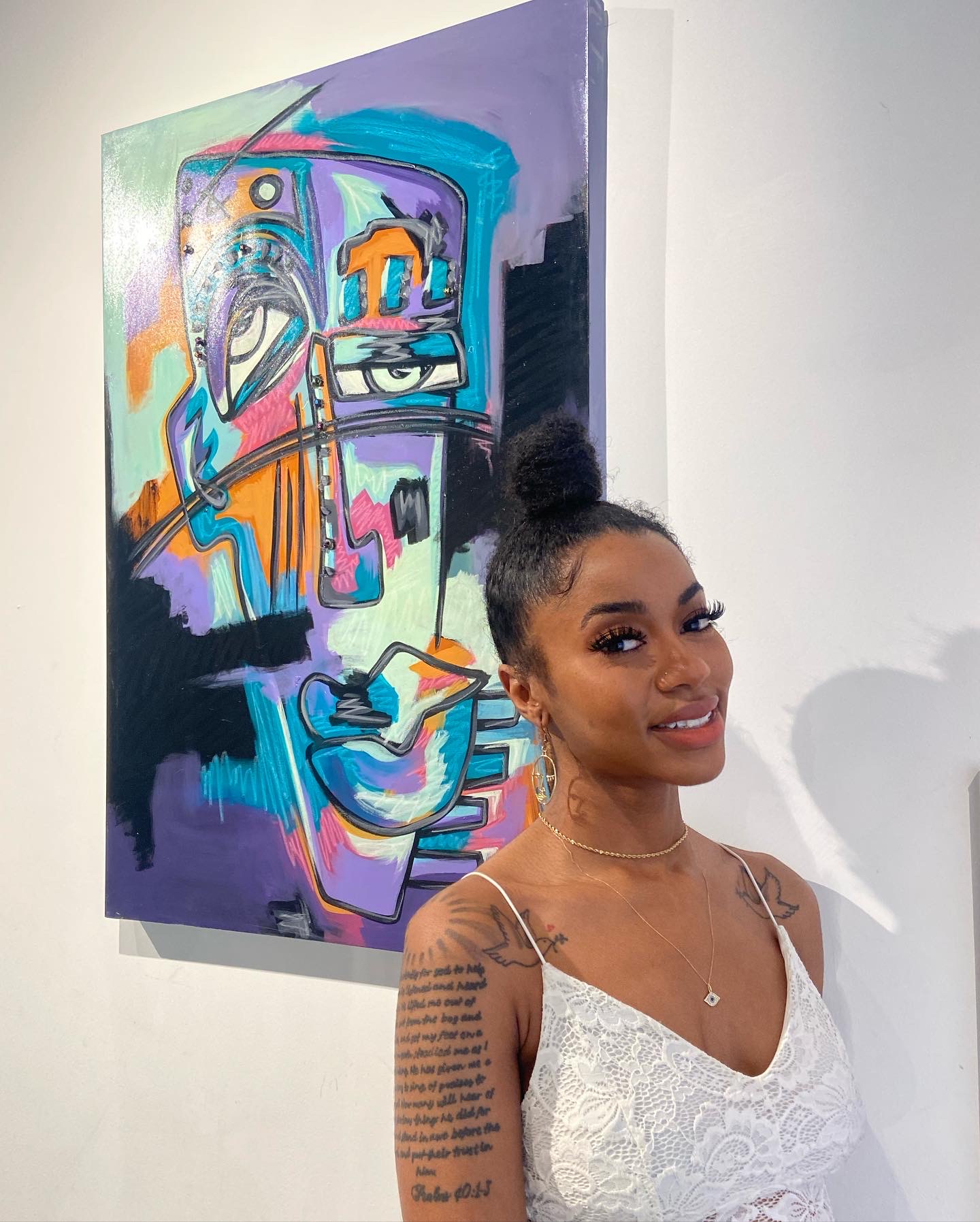 Ditamontana's first solo exhibit was held May 11th at a private location in downtown houston. She is recognized in her community for her abstract skill, supporting & providing a platform for local talent and for her persistance in her works. Ditas work ranges between oil and water media paintings, murals, digital artwork, merchandise, Home decor, accessories, and sculptures.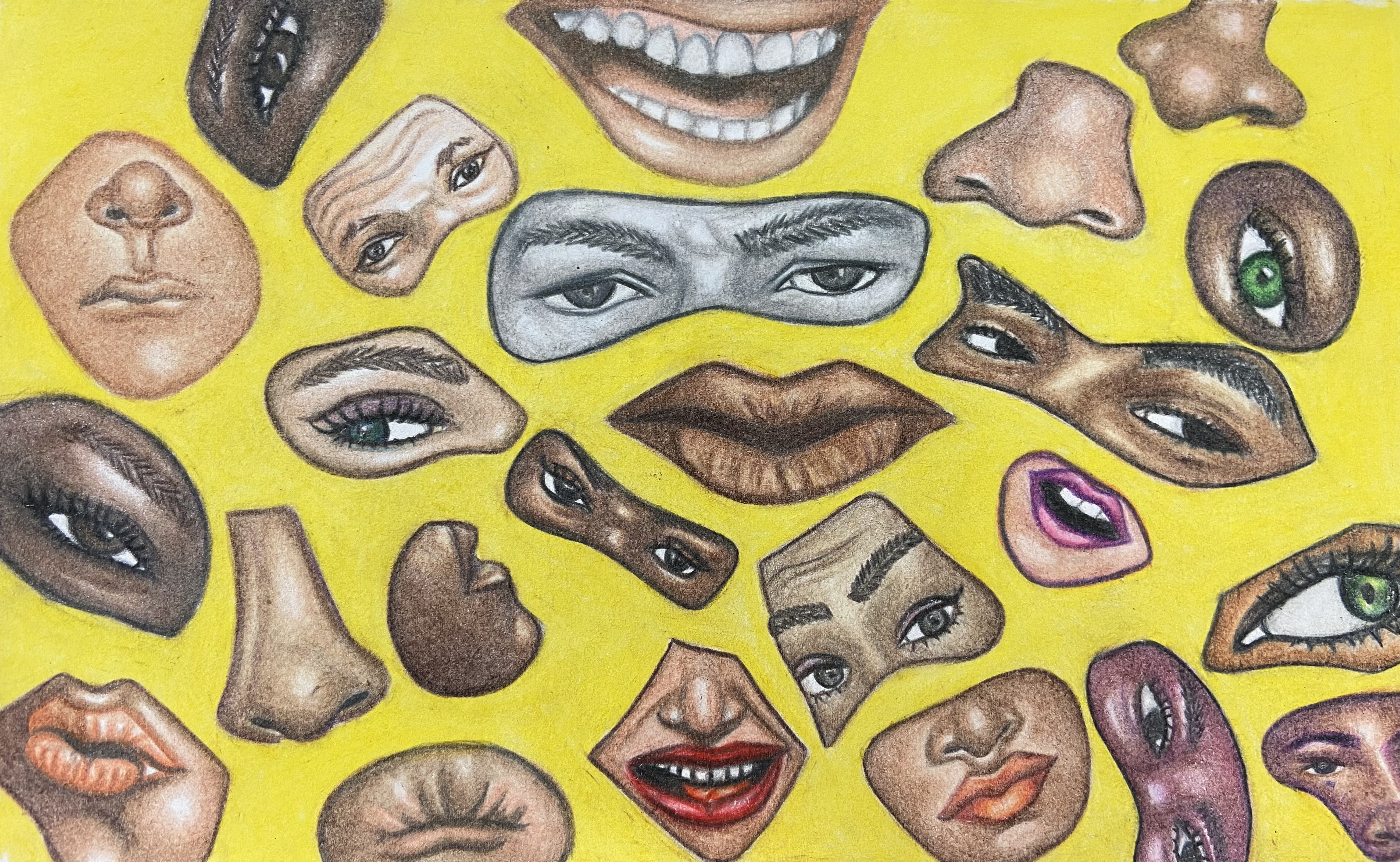 Ditas next venture will be into the NFT community and Wellness communities. She also studies living beings and their interactions, which heavily motivated Dita in her decision making for concetps and composition.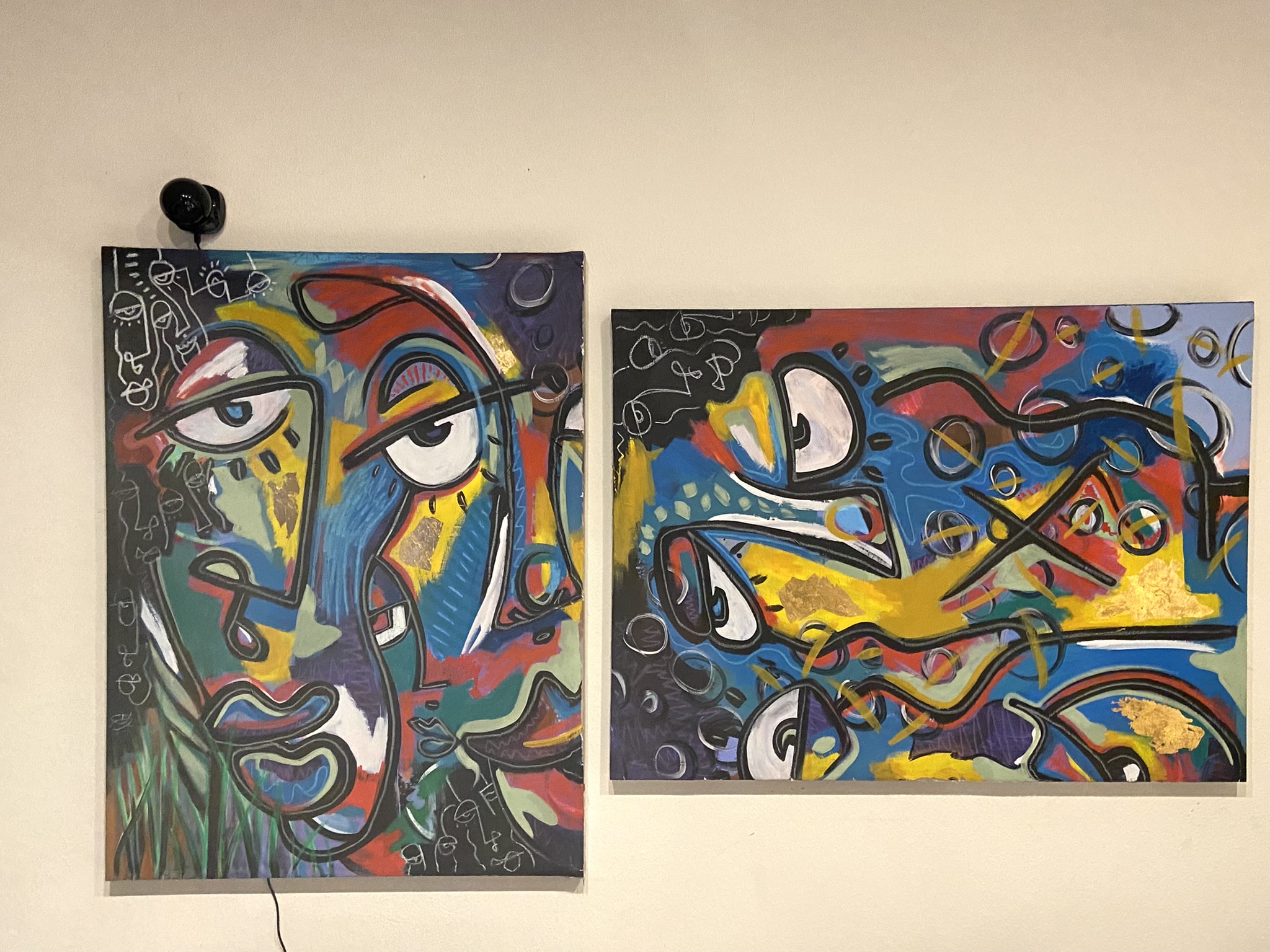 "My creative work includes painting, printmaking, installation and sculptures. My artwork also explores the relationship between abstract, cubism and surrealism. It focuses on real people, real emotions and life situations. Concepts varying between political statements, surrealism, Cognitive dissonance and the study of living organisms. With influences like Yayoi Kusama, KAWS, Detour, Frida Kahlo and Keith Haring, new synergies are created from older and modern inspirations. I believe that art is cross-disciplinary so I find that knowledge and skill in one area, positively influenced me in another area"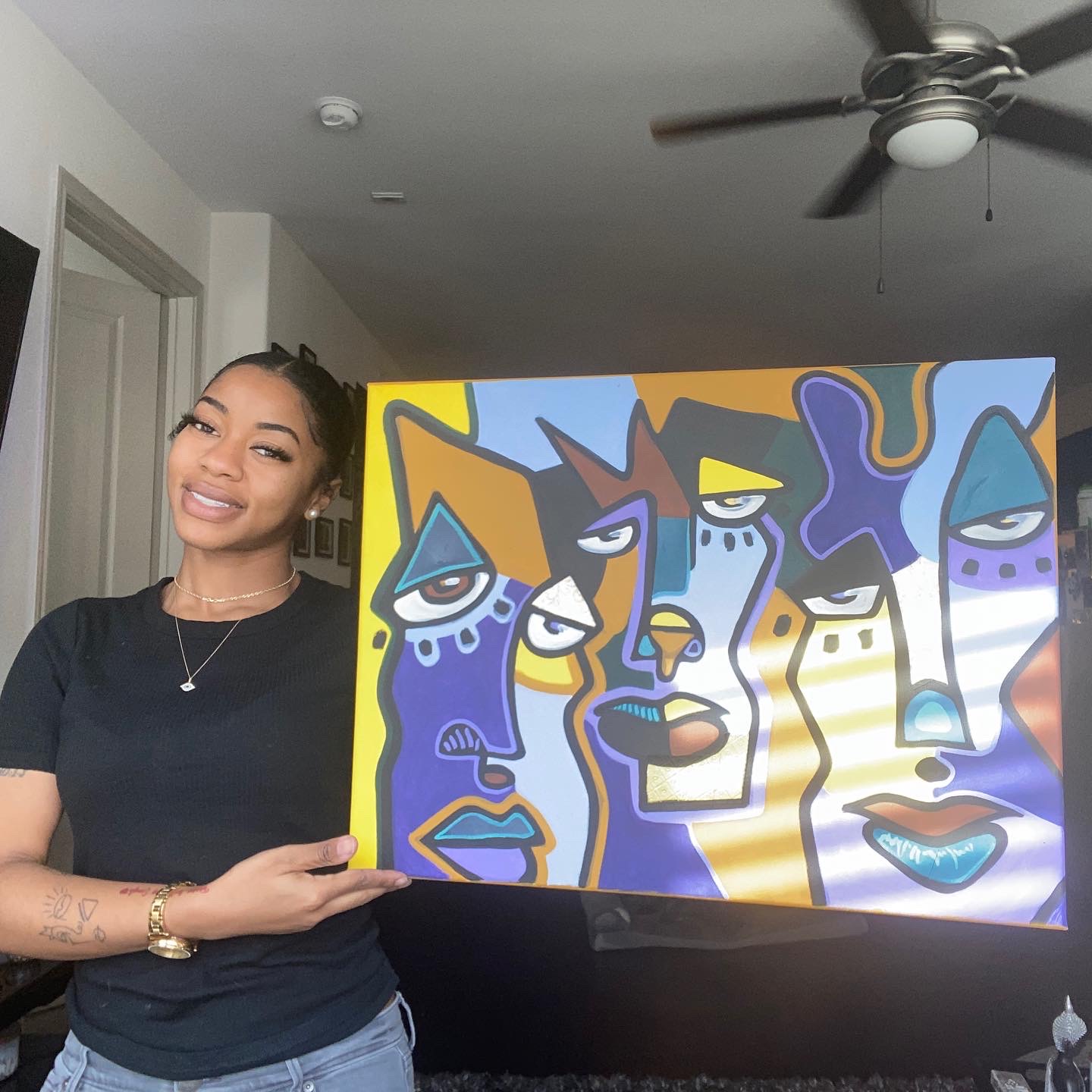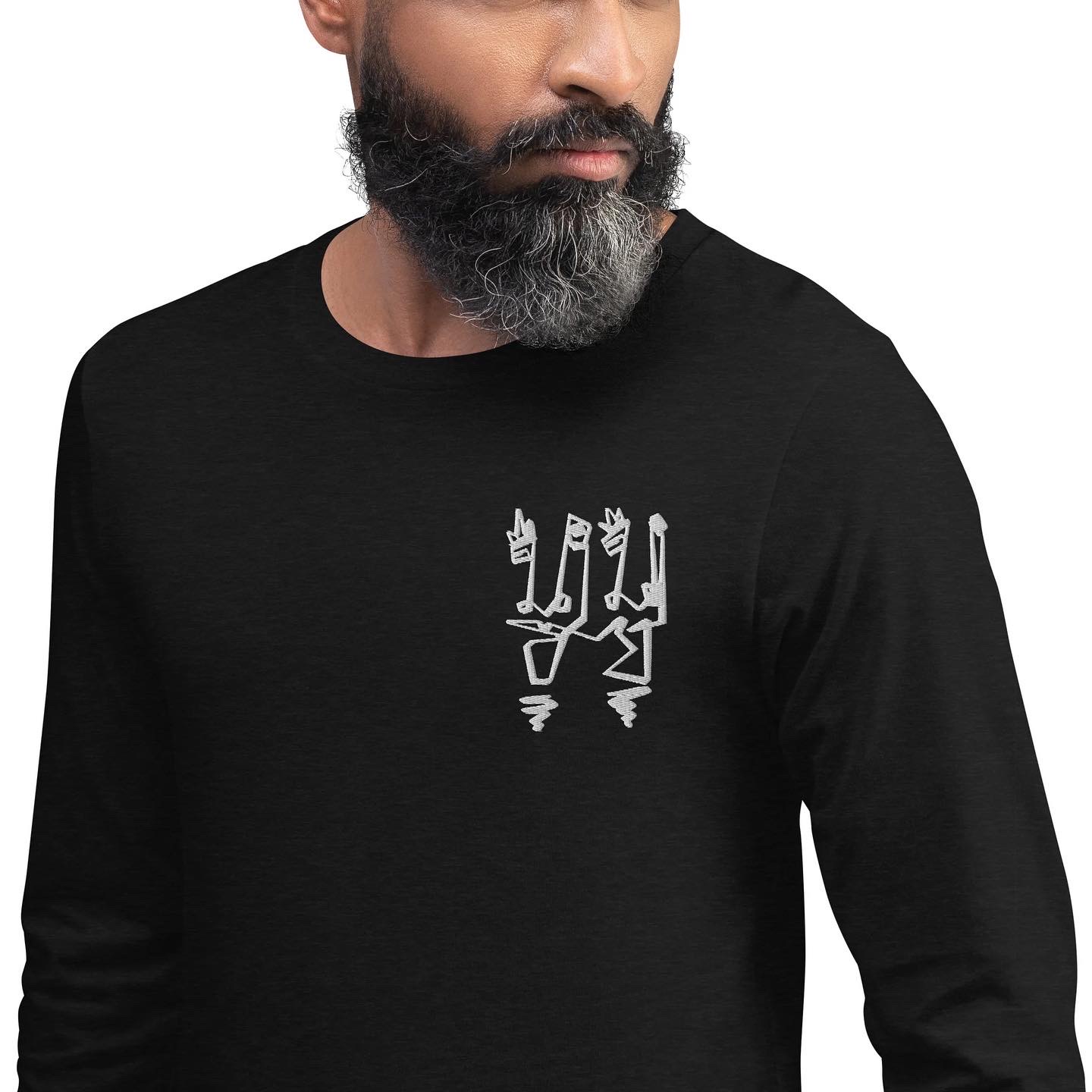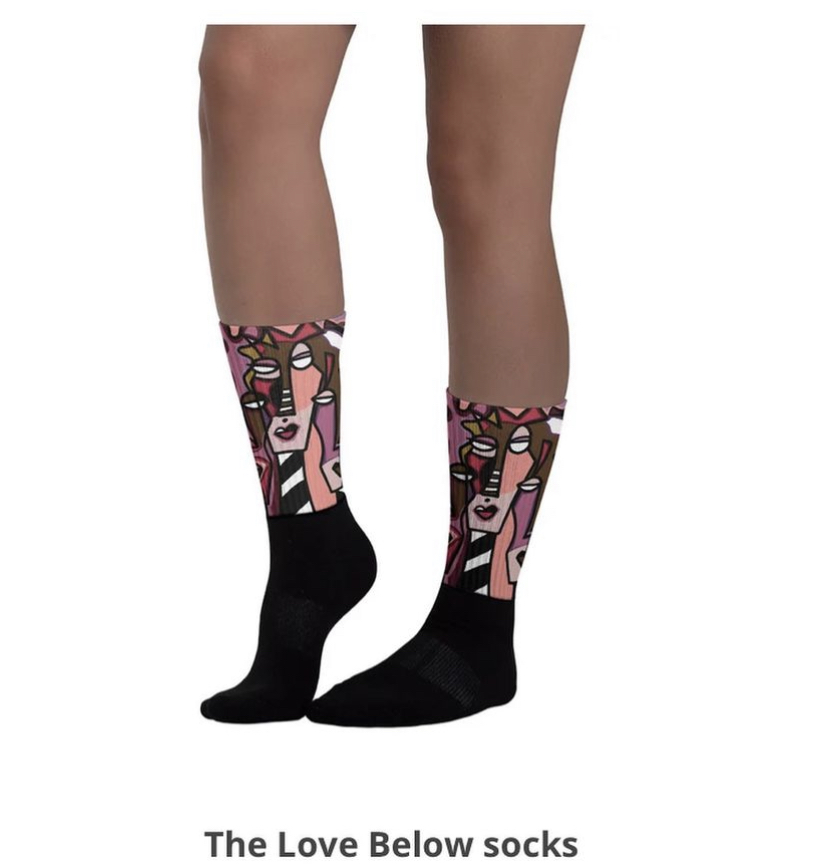 "My artwork can be described as vivid, spiritual and expressive. A lot of my studies are built around emotions, which are depicted in the eyes, brush strokes as well as the color palettes. My most recent works are full bodied humans, which is an important inspiration to me because it's a part of my everyday life. I always told myself I wanted to start incorporating real things in my artwork, as opposed to relying on my imagination. Believe it or not, my imagination can only take me so far in my art journey. Facial expressions, The way the leaves move when the wind blows, a bus speeding past a green light are all real life things that can be translated to art. These are small details in life that we take for granted, but its my job to amplify and create art that imitates life. When im painting abstractly, my color choice is not pre-meditated, whatever colors speak to me in the moment is the next color that's used. My work is also very intuitive, I can spiritually connect to a person, place or thing and it sticks like glue until I release that in art form.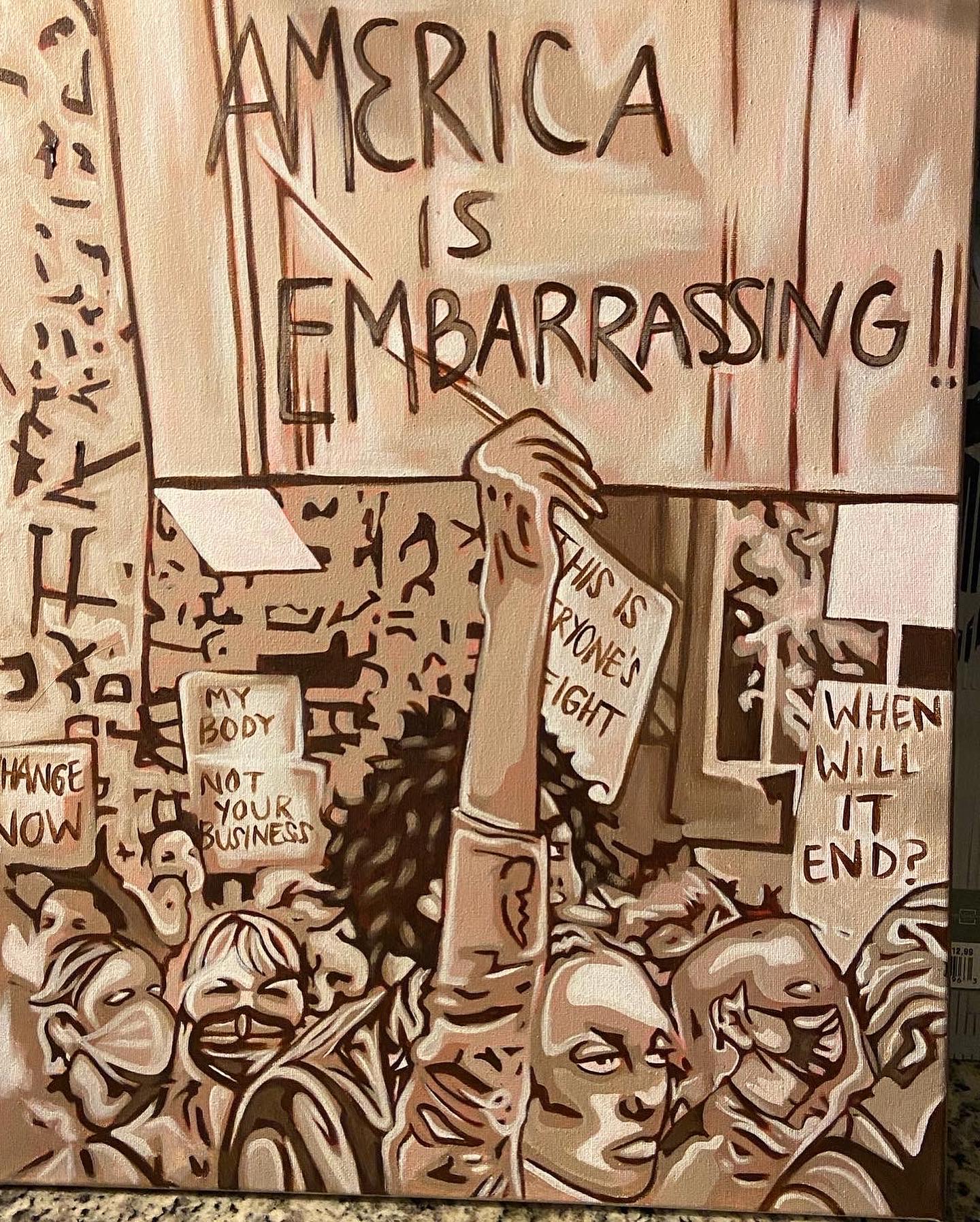 Its important to me to depict raw emotion in my artwork because I release raw emotion from the moment of sketching, all the way to when I complete and varnish the piece. The eyes are the windows to the soul and I believe I depict the emotion behind them greatly within my artwork. These windows are a recurring theme in my paintings, printwork and installations and have deemed me recognizable to the public. Genuine emotion and skill are put into every piece and clients can heavily relate, grasping their own interpretation of the piece. These soul windows and expressions set the tone for the mood of the artwork.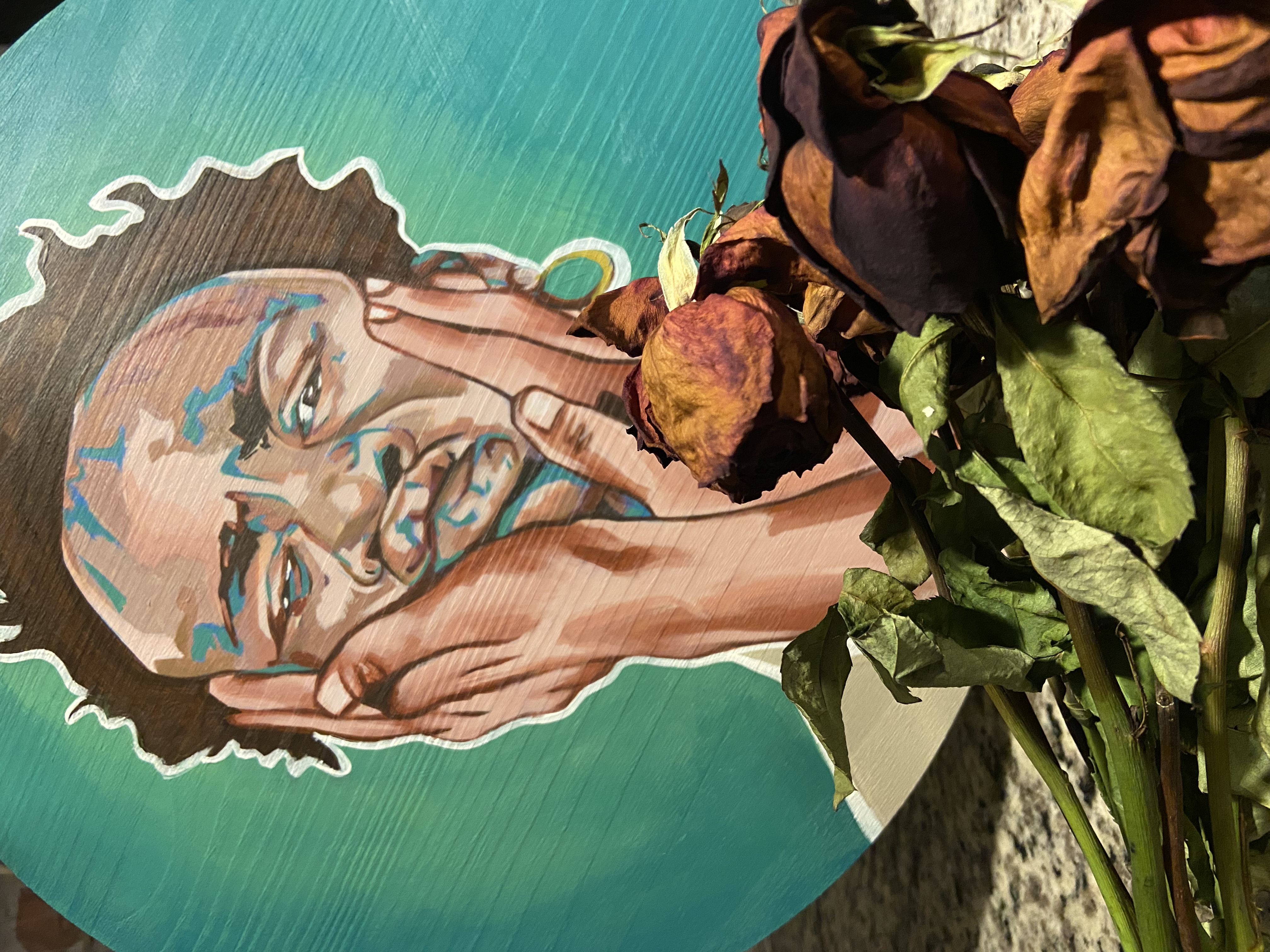 Previous Brand Partnerships & Collaborations
Google
VICE
YesPrep school
Montage Media Guild
Prime Art Gallery
Richmond Studios
Illustrative Voices
Bisong Art Gallery
Ofiliated 6
Art Haus by Ditamontana
Afro Basel
Previous residencies:
Daiquiries 2 go Houston
Day 6 Coffee - Downtown HTX
Don Dada Cutz - Alief HTX

Current Art Residencies:


Current Brand Partnerships:

Homegoods/TjX
Homesense (Tjx Brand, North region)
Coasters of America
Blog, magazine and podcast features
The Shade Room
Black Girls Who Paint
Voyage Houston
Jaamzin.com
Urbanconscious.co
PureHTX
Selah.zyx
CultureVulture Magazine
Black Art Expo
V0id Magazine
Raw Artists - Houston
Trillopia.com
Canvasrebel.com
Trap Social
ShoutoutHTX
The common interest podcast